Peace Education Period 2018-2022
"And the peace of God, which surpasses all understanding, will guard your hearts and your minds in Christ Jesus" (Philippians 4:7)
A total of 359 conflicts were counted worldwide in 2020; 146 of them "involved changing an ideological, religious, socio-economic or legal orientation of the political system or changing the type of regime" (Statista GmbH 2022; translation by GPENreformation).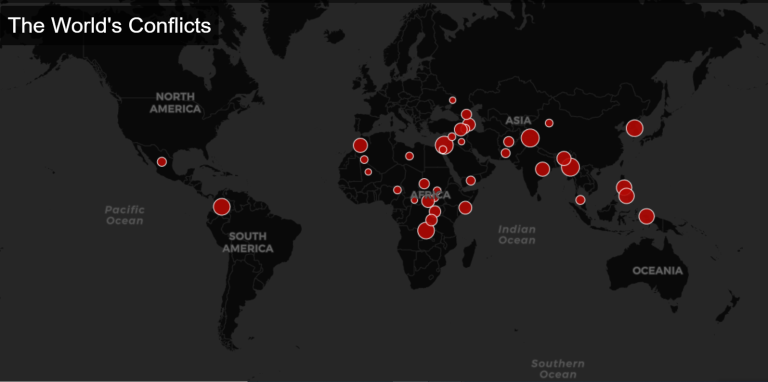 How can all these conflicts, some of them religiously motivated, and the verse of the Apostle Paul addressed to the Christians in Philippi be brought together? Probably not at all… And yet, in numerous countries, cities, churches and schools, the fervent Christian hope for peace and the continuation of wars clash every day.
Especially in these places, Protestant schools would like to see themselves as "gardens of hope"; they want to accompany students on their way to becoming future-oriented "peacemakers" and thus contribute to a "culture of hope". In order to concretise this self-image and implement it by means of concrete activities, the Peace Education Period was launched during the international GPENreformation Conference in Kigali/Rwanda in November 2017.
Numerous activities took place locally, regionally and globally; projects were initiated and materials for teachers and students were developed and collected. Their relevance does not diminish even after the conclusion of the Peace Education Period…