Love each other – serve others in the global world today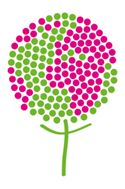 Protest for the Future
We consider our theme of 2015 as a challenge of the global network of Protestant schools to assume responsibility for the students of the future. 500 years after the posting of Martin Luther's Theses in Wittenberg, we intend to collect contemporary versions of these Theses – from students for students of the future.
As part of 2015's international conference in Wittenberg and also during the closing ceremony of the global Reformation anniversary in 2017 there, 95 of the submitted theses were publicly presented.
Even after these events, each submission is worthwhile. Therefore, we call upon all students: "Be with your protest initiators for good ideas for the future!"
Walk with open eyes and ears through your everyday life. Look at your school, your church, the whole world! Be courageous and draft your own theses!
59.1 KiB

55.4 KiB

Compilation of all submitted theses
In this brochure, theses are put together that come from students of schools owned by the Protestant churches or organisations. They were written by children and young people who joined the global network schools500reformation for the Reformation anniversary. Inspired by the 95 Martin Luther's theses, the students have developed their own ideas for a better world.
We are looking forward to further submissions of theses – especially from Asia, Australia, North America and Latin America. Enrich the project "schools500reformation" by contributing from your school and from your world region! The theses will be published continuously.
The project team thanks Martin Affolderbach and Claude Ernest Njoya for assistance in the translation of texts.
815.0 KiB