Manual: Explorar la paz y los conflictos con los estudiantes (español)
El manual digital "Experimentar la paz y el conflicto con estudiantes" ayuda a los profesores a abordar la educación para la paz utilizando herramientas digitales y aplicando "EduMaP" en el aula. Desarrollado en el marco del proyecto financiado por la UE "Schools joining up for Communities of Peace" (SchoolCoPe), ofrece una introducción al contenido y la tecnología de EduMaP. Otras tres partes ofrecen información en profundidad y material complementario sobre la educación para la paz, la paz, la religión y la ideología, y la digitalización.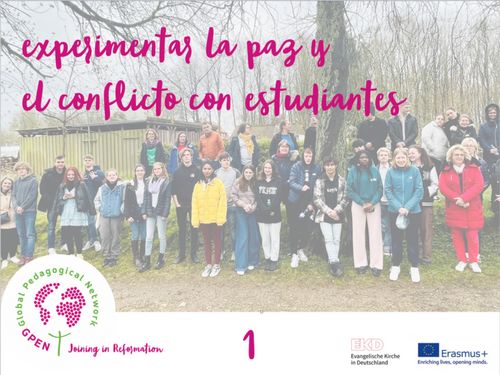 ---
The content of this site reflects the opinion of the author alone. The European Commission is not responsible for any use that may be made of the information contained therein.
Co-funded by the Erasmus+ Programme of the European Union