Kézikönyv: Béke és konfliktus kérdéséről diákokkal (Magyar)
A "Béke és konfliktus kérdéséről diákokkal" című digitális kézikönyv támogatja a tanárokat abban, hogy digitális eszközökkel foglalkozzanak a békére neveléssel, és alkalmazzák az "EduMaP"-et az osztályteremben. Az EU által finanszírozott "Schools joining up for Communities of Peace" (SchoolCoPe) projekt keretében kifejlesztett program bevezetést nyújt az EduMaP tartalmába és technológiájába. Három további rész részletes információkat és kiegészítő anyagokat tartalmaz a békére nevelésről, a békéről, a vallásról és a hitről, valamint a digitalizációról.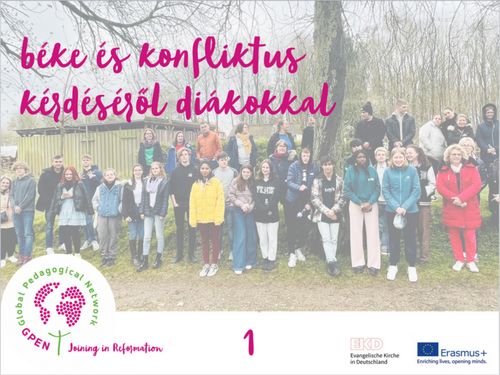 ---
The content of this site reflects the opinion of the author alone. The European Commission is not responsible for any use that may be made of the information contained therein.
Co-funded by the Erasmus+ Programme of the European Union